Denmark has a pioneer experience in supply, characterization, and management of groundwater resources and India, with its impetuous economic growth, has the necessity to effectively manage water sources that are becoming both physically and economically scarcer.

The collaboration between the HGG and the Indian National Geophysical Research Institute (NGRI) will contribute to develop tailored, effective, tools for;
1) Mapping of ground water resources;
2) Geological and hydrogeological modeling;
3) Necessary data management;
4) Dissemination strategies designed to provide useful information for stakeholders and end-users.
Clearly the application of Danish-like model to the Indian environment presents challenges related, for example, to the India dimensions and its geological heterogeneity.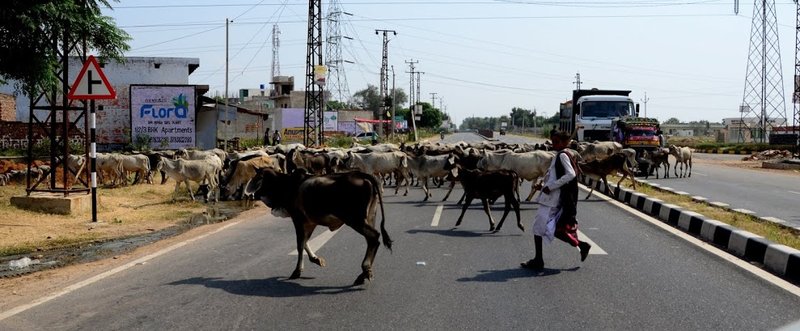 Heavy traffic at a public road in India.

More specifically, AQUIM objectives are:
To test different advanced geophysical techniques capable of providing precise (reduced uncertainty and ambiguity) information about shallow and deep aquifers in the six pilot area throughout India.
To establish the efficiency of various geophysical techniques under different hydrogeological conditions.
To establish a protocol for geophysical investigation to be scaled for the entire India. The protocol has to assist better understanding of aquifer geometry and type, groundwater regime behaviors, hydraulic characteristics and geochemistry of multi-layered aquifer system.
To strengthen the capabilities of NGRI, state agencies and stakeholders in frontier methodologies.
To build the capacity of HGG and NGRI on data processing and inversion in challenging geological settings and extensively anthropized environments.
To ensure effective dissemination of the mapping results within the national and international community.